2019
Dear Customers,

as already partly announced I'm going to present from now on
a smaller choice of my collection on my website.

More and new jewellery you can find in my store in Oybin
or by appointment in my workshop in Seifhennersdorf.

In case you have a question please contact me under my e-mail adress.
Ring with a structure / width: ca. 3 mm

Material: Gold / 585
Price: ca.389,- € (include VAT)
(The price depends on the ringsize
and on the current price of gold.)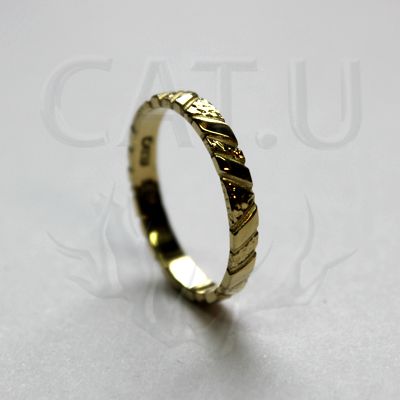 Rosependant

Material: Gold / 585
Price: 699,- € (include VAT)